Development, construction and
operation of offshore wind farms
There is no alternative to the expansion of offshore wind energy for a successful energy transition. In order to achieve the climate targets set by the German government, the aim is to increase the installed offshore capacity to at least 30 gigawatts by 2030 and successively to at least 70 GW by 2045.
The international EDF Renewables Group is one of the leading providers of offshore wind energy projects from A to Z worldwide. In the areas of development, construction, operation and financing of offshore wind energy plants in Germany, we benefit from the extensive expertise and many years of experience of this group.
We gained concrete experience in German bidding processes in 2021, when we were awarded a 433 MW project in the German North Sea on the basis of a zero-cent bid. However, due to an existing entrance right, the project was ultimately awarded to someone else. We will bring this knowledge into future tenders in order to be successful again and to build and expand our German offshore wind portfolio.
Partnerships: Being stronger together
Due to the complexity and size of offshore projects, targeted collaborations can offer great added value – which is why we are open to long-term partnerships and examine them on a project-specific basis. In addition to financial partners, cooperations with PPA power purchasers are particularly conceivable models.
A win-win situation: Green electricity and hydrogen
To achieve its climate targets, the German government sees hydrogen as an energy carrier of the future. By generating electricity from onshore and offshore wind turbines as well as PV, we support the production of green hydrogen and thus ultimately sector coupling. And that is good for our climate, because hydrogen produced with the help of renewable energies causes only low or, ideally, no greenhouse gas emissions.
Due to their extraordinary project sizes, offshore wind farms in particular offer an ideal starting point for the production of green hydrogen. We are in close dialogue with German industrial customers on this topic, for whom green hydrogen is an important part of their sustainability strategy respectively their contribution to the energy transition. Furthermore, we are a member of the AquaVentus support association to promote offshore wind expansion and the European production of green hydrogen together with other stakeholders.
In all our hydrogen activities, we always cooperate closely with the EDF subsidiary Hynamics Deutschland GmbH, based in Berlin – an expert in the development of turnkey green hydrogen solutions for industrial and mobility customers.
Why we are the right partner
Through our affiliation with the EDF Renewables Group, we offer extensive experience and expertise in the development, construction and operation of offshore projects, which we apply in a targeted manner in joint projects.
Our strong points:
Active in the German renewables market for over 20 years
Part of a globally active group with corresponding resources: know-how, skilled staff and supplier contacts
Competent player in tender procedures worldwide, with numerous projects won in competitive bidding procedures
Power Purchase Agreements (PPAs) for the short-, medium- or long-term sale of the energy produced
Long-term partner who keeps projects under own operation and does not sell them in the short term to yield-oriented financial investors
Mediation of innovative solutions such as storage and / or production of green hydrogen from the yields of offshore plants
Globally experienced project developer of wind energy
The international EDF Renewables Group has been successfully established on the market for years as a provider for the development, construction and operation of global offshore wind energy projects. In addition, it has profound experience with projects won in competitive bidding processes.
The installed wind energy capacity of the EDF Renewables Group is currently around 10 GW worldwide.
Our motivation
Wind energy at sea is an essential part of the goal of increasingly converting the electricity supply in Germany to climate-neutral and renewable energies. At the same time, it makes us less dependent on foreign energy imports.
We cannot imagine a better motivation for our offshore commitment!
Contact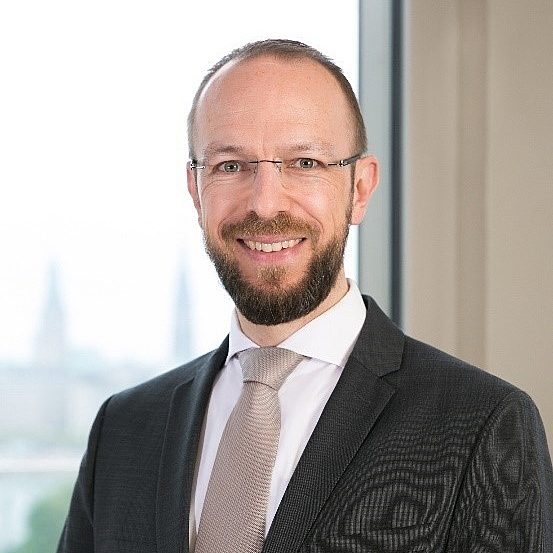 Oliver Moß
VP Development
EDF Renewables Deutschland
Contact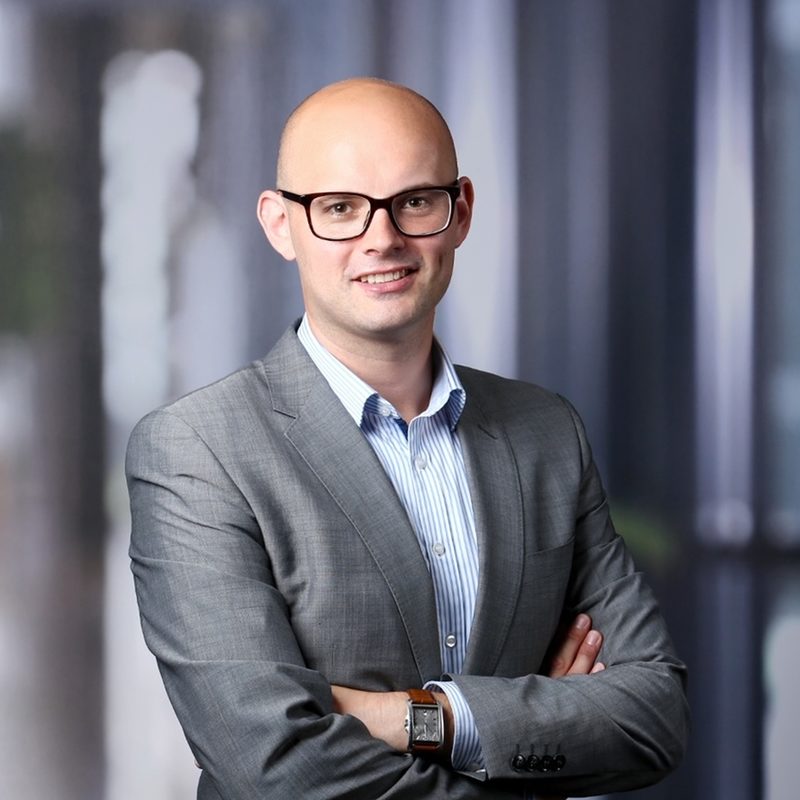 Tobias Fischer
Head of Strategic Development and Hydrogen
EDF Renewables Deutschland